Most cost effective, in other words, CHEAPEST gas hobs available. The catch? No catch! The best quality you will find in South Africa at this price. Selling these hobs for over 5 years in South Africa. G1 Distribution

MULTILAYER PEX PIPE: G1 Distribution offers PEX AL PEX pipe with long periods of warranty. We also stock a full range of pex pipe tools, crimpers , cutters , reamers etc. All pex tools for a full installtion.

G1 Distribution offer the Novacomet regulators that can be used in specific installations with Natural Gas, air, nitrogen and other non aggressive gasses like helium, argon etc. All noble gasses can be used with Cle

G1 Gas offers SMART Gas Metering systems. Our meter systems are installed throughout Southern Africa. Mozambique, Zambia, Botswana and others. In South Africa in most provinces like Gauteng, Mpumalanga, Limpopo, Eastern Cape and Western Cape

Click here to download our catologue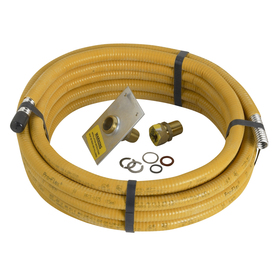 Stainless Steel Gas pipe. Bendable pipe to use according to SANS and LPGSA regulations for gas pipe.

UV Pex Pipe What is Anti-UV Pex pipe? Now one UV Pex pipe can do so much more. One Pex pipe , one Pex crimper , same Pex fittings and more applications. UV Silane crosslinked polyethylene with added

WIRELESS PULSE TRANSMITTER FOR GAS AND WATER METERS : RETRO FITTING DESIGN.

G1 Distribution also known as G1 Gas offers true pre-paid water meters. Tokens are generated using STS technology to load the credits into these meters. Alternative ways can be used to load these tokens into these pre-paid meters. One can use a wi

Gas Drop In Fireplace: G1 Distribution offers to the market these types of fireplaces. We offer two types of finishes. As per picture Black and then also same looking in a Stainless steel look. The sizes we offer is a 770 mm total length

Stainless Steel and Steel Gas manifolds vapour manifolds for cylinder connection.