Prepaid Gas/water Meters and other meters
G1 Gas offers SMART Gas Metering systems. Our meter systems are installed throughout Southern Africa. Mozambique, Zambia, Botswana and others.
In South Africa in most provinces like Gauteng, Mpumalanga, Limpopo, Eastern Cape and Western Cape we have deployed our SMART gas meter systems.
Our SMART gas meter systems are seen by the market as the most cost effective meters on offer in Africa.

STS Token based KEYPAD Prepaid Meters

These meters are truly wireless. You do not need any GSM cable connection to them. So the risk in cable breakdown is non-existent. Further, no expensive GPRS modem or concentrators are needed to retrieve data from the meters.
This is a simple and cost-effective solution; reducing your office operation costs dramatically.
Payback periods are extremely short.
Receive your Token via SMS or email. NO card system.
Buy GAS from your chair, receive your token and enter the token via IR from your chair into the meter.
NO Card system. So you do not have to drive any place or any time.
G1 Gas offers Gas meters conforming to the Standard Transfer Specification also known as STS.
Once again it is clear the G1 Gas only offers high quality solutions conforming to global standards. These meters are based on leading futuristic proven global technology.
The supplier is a world class leader in STS metering and represent a global market.
STS (Standard Transfer Specification) is a secure message protocol between a point of sale system ( POS ) and a Meter, supported by a secure Key Management System and protocol.
Our system is not a proprietary token based system. It is based on an open architecture approach using the IEC standards as base line.
With this Token based keypad meter, one can now recharge your Gas meter anywhere.
If the meter is based in Gauteng, Western Cape, East Cape, KZN, North West, Limpopo or even Northern Cape recharge and loading of credits can take place.
Recharging will happen effortlessly.
We have now also added to our Token Generating Software the ability to email and 'email to SMS' the Token from the system. Once the instruction has been received off payment the token can then be generated and email and SMS'ed.
Once the token arrives at the client at the meter, the token can be entered using the secure Keypad.
Credits that were purchased and paid for will then be loaded into the prepaid meter. The countdown of prepaid credits will start all over.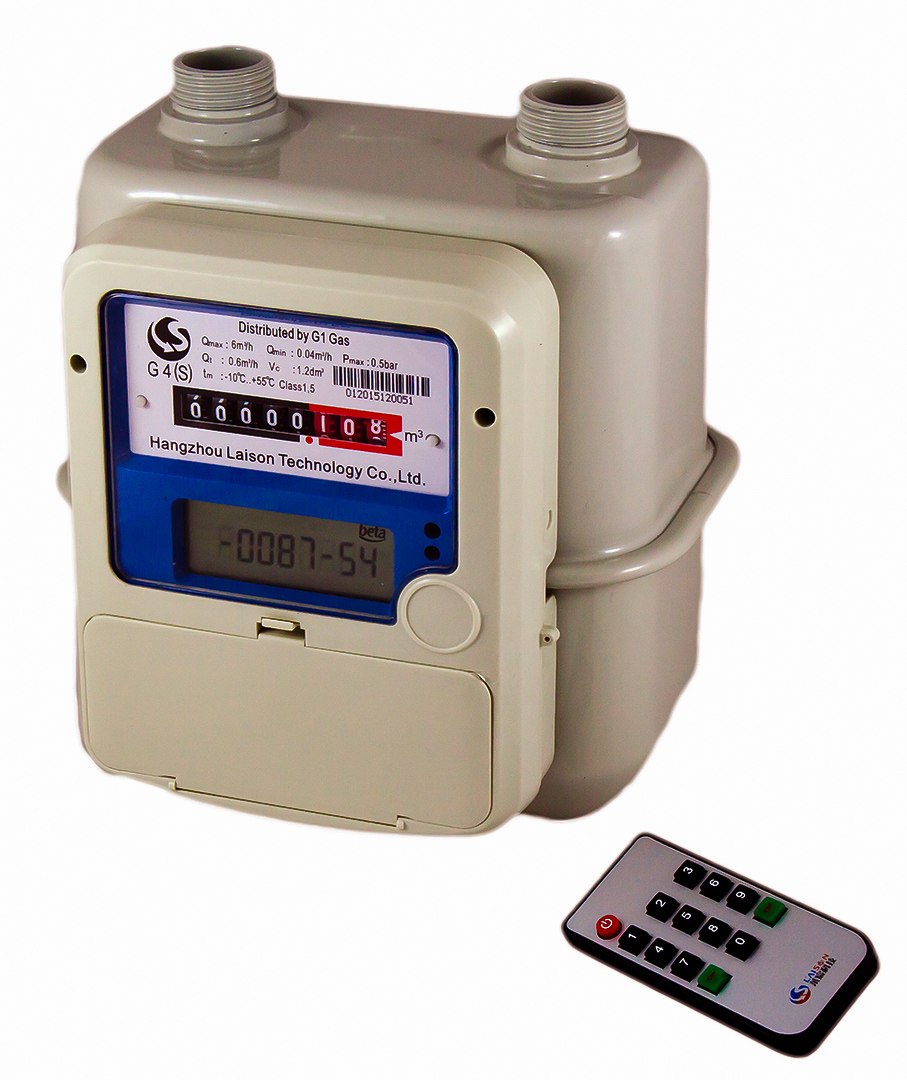 G1 offer prepaid water meters in cold or hot water STS token prepaid water meter design.
Recharge the prepaid water meter with a radio connection or Infrared technology.
G1 Distribution offer these prepaid meters to the South African market and also to countries adjacent to our borders like Zambia, Zimbabwe, Mozambique and others.
You can manage the recharge tokens by yourselves using the software that G1 Distribution offers or one can use and Utility to generate the recharge tokens for these prepaid hot and cold water meters.

Gas Meters with valve control and electronic registry

The gas meter can be managed remotely. Intelligent instructions can be sent to the meter. These instructions include load of credit , close of the valve , open of the valve , the reading of the cubic meters of gas being used etc.
With an electronic interface and remote communication function it is one of the leading meters in the South African market.
This AMR gas meter is certified according to the IMOL and MID global and local certification standards.
This meter from G1 Gas offers a MOSBUS connection. MODBUS is extremely easy to connect to. Using RS 485 you will be able to connect to this meter in no time.
All readings are stored in memory ensuring that no information is lost. This is a brilliant solution against the older technology like pulse reading.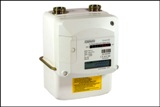 Analogue Smart Gas Meters.
These type of gas meters record the amount of gas used using an odometer type technology.
The Gas meters G1 Gas offers is based on global standards. These meters are highly accurate. The accuracy record is measured more than 99 percent.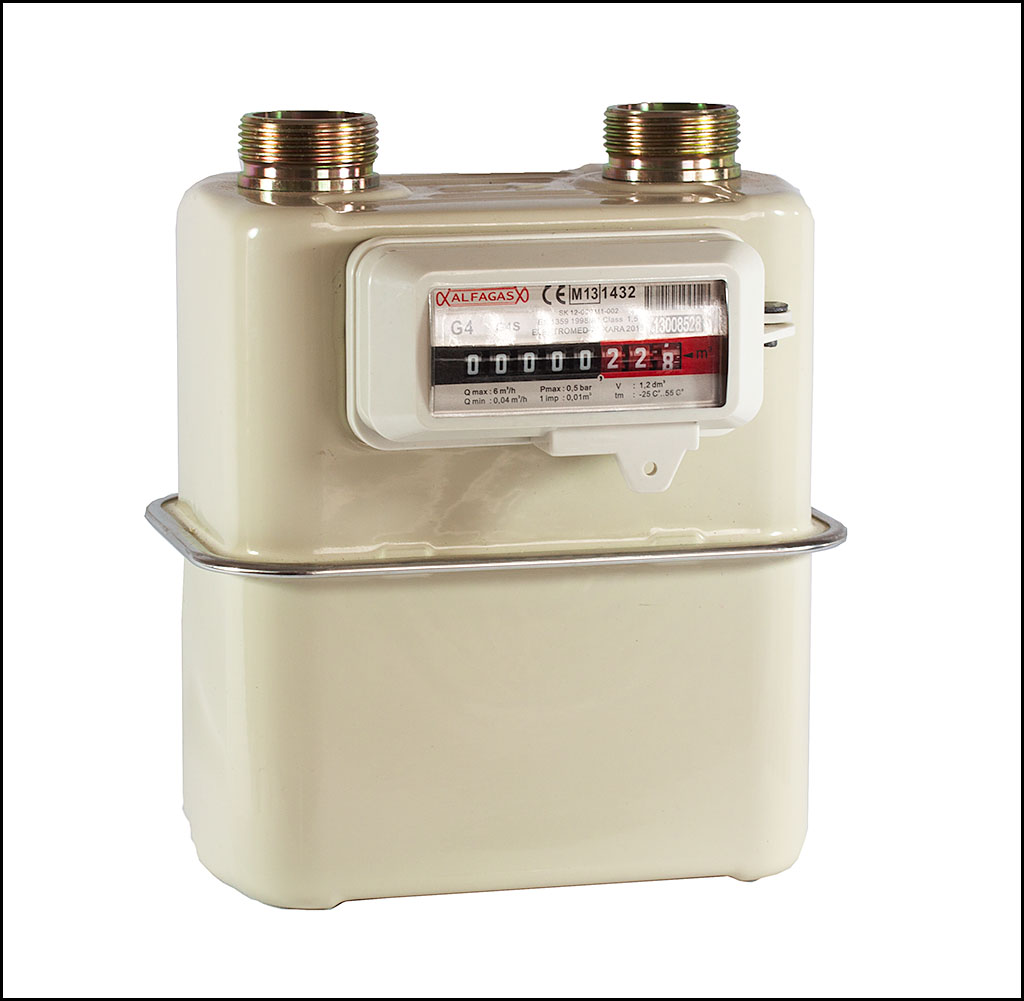 High pressure Gas Meters Pmax 2 Bar
High pressure 2 Bar Pmax gas meter. This high pressure meter is perfect for measuring gas usage for clients that are in need of high gas flow.
Using higher gas use applications one can offer more pressure through the gas meter to reach the required delivery of gas.
This high pressure gas meter has OIML R137 certification ; EN1359 certificate ; MID Module D certificates.
G1 Distribution offers this meter in Gauteng ; Cape Town ; KZN; Durban East Cape and all other provinces.
G1 Distribution carry stock of these meters and also have the fittings that go with these meters.